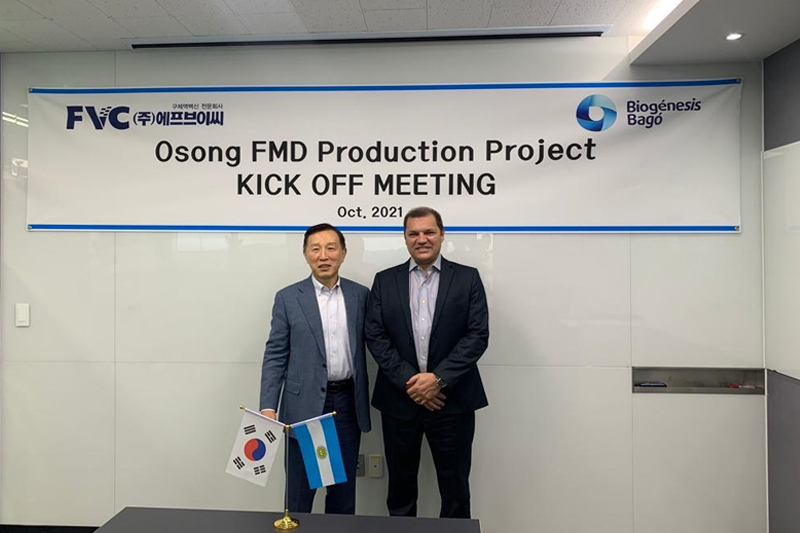 At Biogénesis Bagó, we continue to grow and strengthen our position as a global reference in the production and transfer of technologies related to developing vaccines against foot and mouth disease.
Together with the Korean company FVC, we will build a manufacturing facility that will feature world-class technologies for producing up to 100 million doses per year of #foot-and-mouth disease vaccines.
We aim to work with health authorities to supply their market with safe, world-class FMD vaccines, generating more accessible solutions for local livestock producers, and helping to protect Republic of Korea's sanitary status.
Our experience and global recognition in controlling foot and mouth disease, together with our professionals' expertise in similar projects around the world, allow us to continue working for the evolution of animal health.